Sök på 24volt.eu

Besökare/Visitors
online: 7


A patio for our summer cottage
I started out by building the steps coming down the slope and then as I was adding the patio I let it comply with nature, therefore making it round in shape. The available supply of wood also affected the size; were it not for that a patio can never really get too big, in my opinion. I can always add more later but this is as far as I got on 4000 kr. The house itself cost 7000 kr in 1966.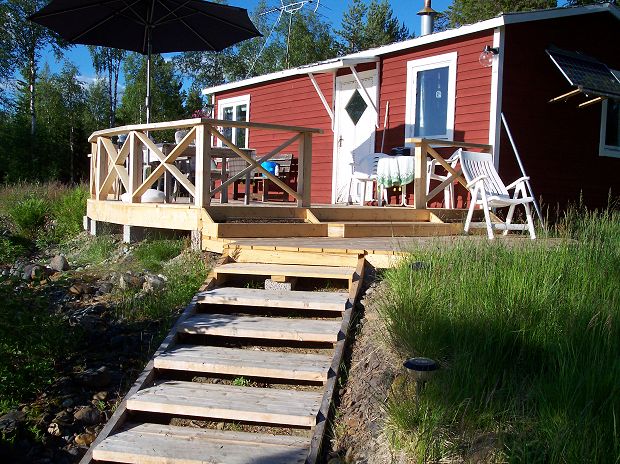 The width of the banister is 175 mm for one reason only…..



.... providing the cat with enough room so he won't fall off. A bit further out in the lake, right behind the boat, you can catch a glimpse of another one of my building projects – An island. It's not going to get much bigger than it is in this picture. I really just want it big enough for some outdoor furniture. I'm constructing a small arch bridge going out to the island.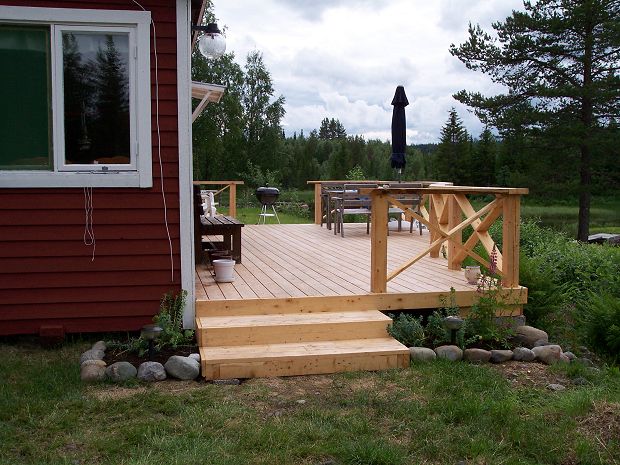 I had planned a different kind of entrance, but I had to make do with something simpler for now.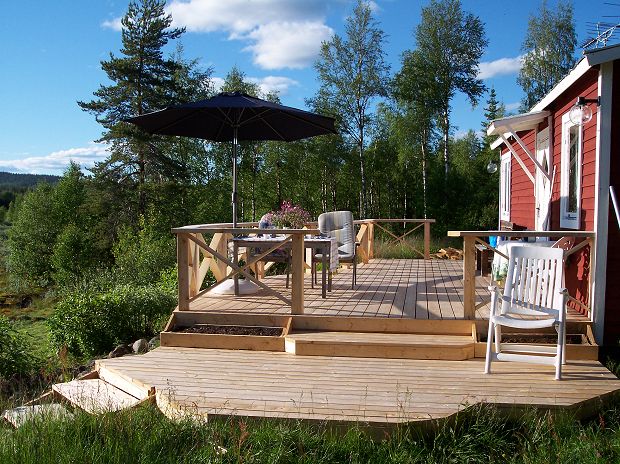 An added-on terrace to bring together the patio and the set of steps. The curved bit at the front of the picture is the barbecue area and I'm going to wall it in somehow, probably by building a brick wall. The boxes on the side of the steps are intended for plants.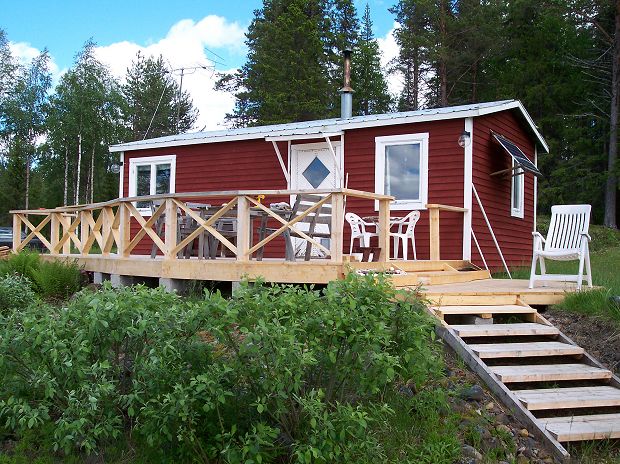 This patio is my first go at carpentry and I'm actually quite pleased with it…...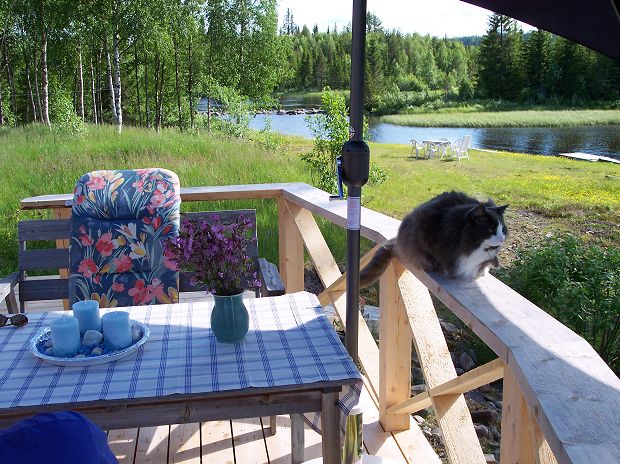 ..........and so is the cat!